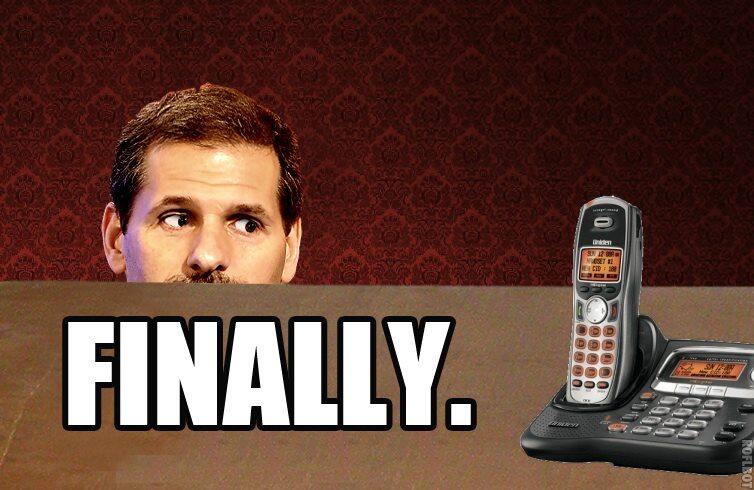 When Ron Hextall was named general manager of the Flyers in May, he made it clear that the front office would be prioritizing even strength play. And rightly so, the Flyers were unequivocally mediocre at 5v5 last season. Ranked 23rd in Fenwick Close (unblocked shot attempts for/and against ) and 17th in 5v5 goal differential, the Flyers struggled to out-shoot, out-chance, and out-score there opposition. Unsurprisingly, the Flyers we're demolished at 5v5 scoring chances in 7 games against the Rangers in the post-season.
It was heartening to hear Hextall openly dissect his team's biggest weakness, and it seemed like the goal was clearly laid out. Get better at even strength this off-season. Unfortunately, Hexy's opening moves as GM have done the opposite.
The Umberger/Hartnell Swap
Hextall's first major move was to trade Scott Hartnell to the Columbus Blue Jackets for left wing R.J. Umberger and a 4th round pick in 2015. By almost every objective measure available, Umberger is a significant downgrade from Scott Hartnell. The 32 year old winger has clearly felt the effects of age, as his production and overall effectiveness have begun to sharply decline.
Despite attempts by the Blue Jackets coaching staff to buoy Umberger with quality linemates(like Ryan Johansen) he struggled to produce at a rate commensurate with other  Top-6 forwards. And to make matters worse, he has become a boat anchor on his team's ability to possess the puck and win the scoring chance battle. He effectively played his way off the Blue Jackets roster. Some would argue that Umberger is a defensive upgrade from Hartnell and will earn his contract in a checking role. Unfortunately, the numbers don't support the narrative. If you aren't familiar with Rob Vollman's player usage charts, you can read up on them here.
While R.J. got legitimately tough usage from the coaching staff last season, his on ice results were some of the worst on the Jackets. That includes players who saw nearly identical usage like Johansen, Calvert, Dubinsky, and Anisimov. Its unlikely that a change of scenery will dramatically reverse these trends at even strength for Umberger. There is the salary cap perspective to consider, with Umberger on a deal that is equivalent from a cap hit perspective but a two years shorter. So the Flyers are due for a healthy chunk of cap relief in 3 years. But is that marginal long term relief worth getting substantially worse up front in the short term? Its impossible to get around the fact that R.J. is a bottom-6 forward who is swiftly out-living his usefulness at the NHL level.
The Nick Schultz Acquisition
Going into free-agency, it was evident that the Flyers would be hamstrung by Paul Holmgren's salary cap legacy. Without any substantial cap room to speak of, it would be impossible for the Flyers to compete for big name free agents that could help their 5v5 struggles right away. Instead Hextall settled for a depth, veteran d-man in Nick Schultz. Signed to a 1 year, 1.25 million dollar deal Schultz is likely to assume Hal Gill's role as a veteran locker room presence and nothing more. Though this move is perfectly understandable given the circumstances, it puts yet another chink in the Flyer's armor at even strength.
Schultz has never had tremendous on-ice value, and he's had a pronounced negative impact on his teammates in his most recent seasons. At 31 years old, he's entered the declining phase of his career and he's very likely to continue to struggle as a Flyer. Even more concerning is the zone entry data on Schultz.
Opposing teams love to target Schultz side of the ice, and why wouldn't they? He yields the defensive blue line almost without contest. Allowing the other team to gain the zone with control of the puck is a recipe for disaster. The Flyers are already saddled with a defender in Andrew MacDonald who can't properly defend in the neutral zone. The possibility of another door mat getting substantial ice time at the NHL level is cringe worthy. With the age and wear and tear on the current Flyer's blue-line, its not outlandish to suspect Schultz will do more than warm seats in the press box.
Two Steps Back, One Step Forward
Barring any further changes to the roster, the Flyers will continue to struggle at even strength next season. Hartnell's subtraction weakens the Top-6 forward group, this teams biggest strength, and the Schultz addition does nothing to address the mediocre defense. Its disconcerting to see Hextall pay lip-service to the Flyers obvious issues and then set about making them worse.  If the front office is sincere about bolstering the team at 5v5, it starts by adding personnel that drive real, tangible results and cutting loose the boat anchors.